OSHA-Compliant Modular Stairs and Access Systems
ErectaStep addresses the challenges facing the modern industrial workplace and the need for safe, efficient, and unfettered access to ensure success. Through five interchangeable components that provide unlimited configurations, we're helping businesses overcome workplace obstacles with highly durable, OSHA-compliant solutions that, in most cases, eliminate the need for costly and time-consuming engineering and custom fabrication.
Our sturdy, high-grade aluminum stairs, handrails, platforms, tower supports, and ladders are made to precise specifications and can be quickly modified to meet any facility's changing footprint – all with simple bolt and wrench assembly. Extremely versatile, cost-effective, and always in stock for next-day shipping, we're helping businesses rise above their workplace challenges in a matter of hours so they can proceed with the important work at hand.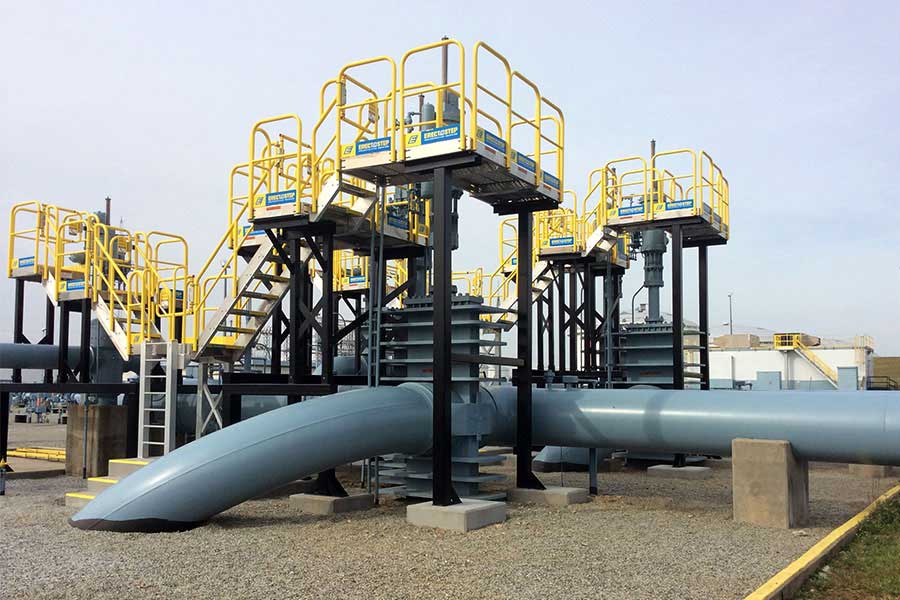 ---

Adjustable Self-Closing, Industrial Swing Gates
YellowGate bears the universal color of caution, signaling our role as a leader in manufacturing the most recognizable and trusted safety gates. We manufacture versatile swing gates that can be mounted on ladders and work platforms for added fall protection with a universal mounting bracket that can be affixed to any surface – wall mount, round or square tube, and angle iron – while ensuring adjustable swing direction and tension to guarantee secure closure.
Adjustable traffic gates at the worksite, as well as handrails that serve as protective rooftop railings and crowd control barriers, are all precision manufactured aluminum products finished in our trademark safety yellow. Easy to assemble, OSHA-compliant and maintenance-free, our gates are proven to secure and protect without holding anything back when it comes to performance.
---

Rolling Stairs and Platforms
Rolling stairs and mobile work platforms from RollaStep make sure that productivity is safe and within reach of any employee. Four pre-engineered options, including cantilever rolling stairs, self-leveling stairs, mobile work platforms and tilt and roll platforms, can be height-adjusted to improve material access and work performance in warehouses, manufacturing plants or industrial worksites.
We also customize our products for work environments that have added complexities to ensure a high level of work performance is achievable. Made of durable, corrosion-free aluminum and equipped with handrails, non-slip tread and industrial locking casters for maximized safety, our stairs and platforms are always in stock, easy to assemble and virtually impossible to beat for safety, functionality and value.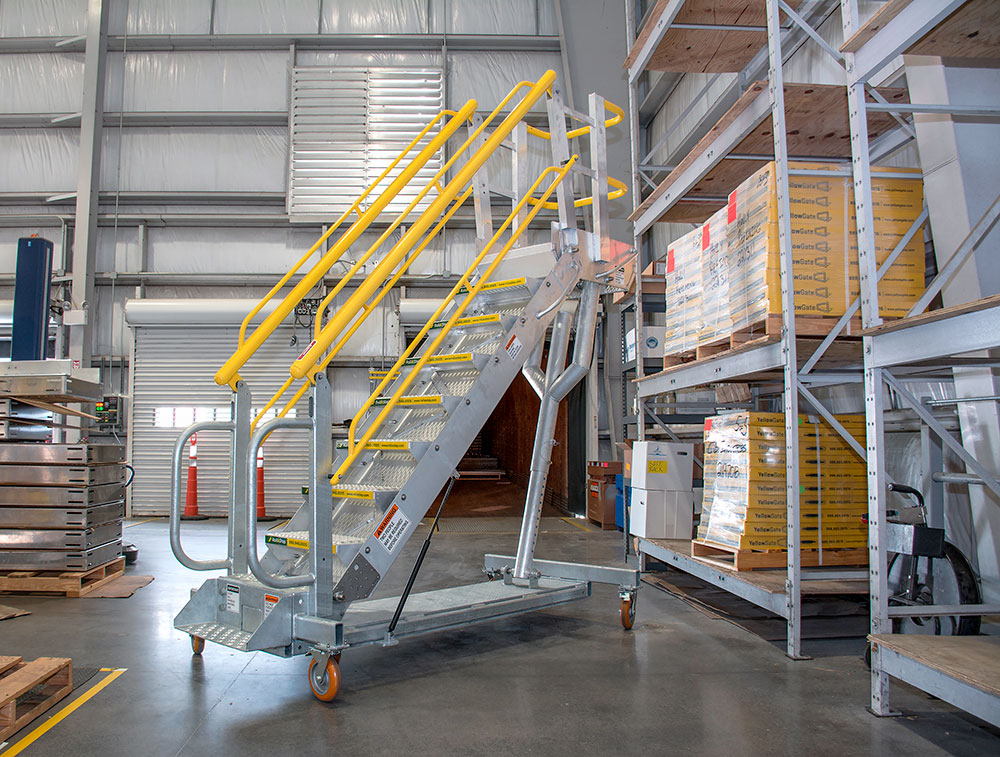 ---
ErectaStep, YellowGate and RollaStep are part of the SixAxis family of modern manufacturing brands, proudly forging a legacy in Andrews, SC. View current career opportunities at ErectaStep.
To learn more, visit ErectaStep.com
Very responsive. This product is easy to set up, move, and change to a different configuration if needed… stability, interchangeable, light weight.
Chris Jones
MarkWest Liberty Midstream
He was the most responsive salesman I have ever dealt with. Standard model could be modified to meet my application. Costs less than I could have it designed for. Costs less than I could have it built for. Easy installation.
Project Manager
International Paper