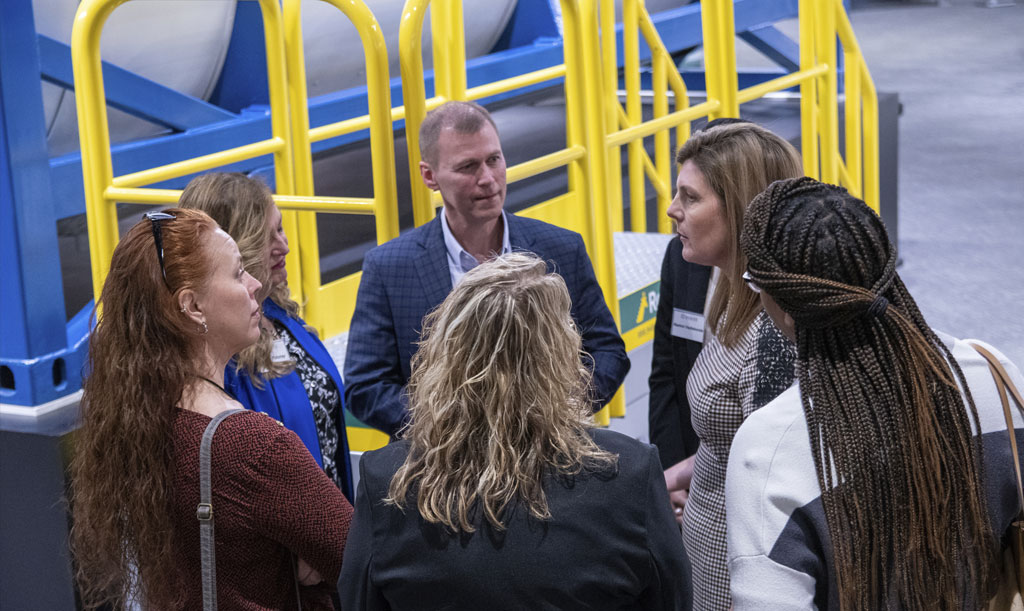 Lt. Gov. Pamela Evette, South Carolina's first female Republican Lt. Governor visited SafeRack headquarters in Andrews, SC at an International Women's Day event co-hosted by our parent company SixAxis and Women in Manufacturing (WiM), the only national and global trade association dedicated to supporting women working in the manufacturing industry. Lt. Governor Evette spoke about her entrepreneurial and political journey and the importance of empowering women to take on leadership roles in the manufacturing sector.
Prior to her government service, Evette founded Quality Business Solutions, Inc. (QBS), a payroll, human resources, and benefits services firm headquartered in Travelers Rest. Under her leadership as President and CEO, QBS has grown exponentially, going from start-up to earning a spot on the Inc. 5000 listing of the nation's fastest-growing small businesses. Her company has also been repeatedly honored among the fastest growing and best places to work in the State of South Carolina.
SixAxis CEO Jeff Reichert welcomed the crowd of nearly 50 manufacturing professionals from across the state, and from around the country to the plant and Innovation Center, introducing the Lt. Governor, thanking her for her leadership in encouraging more manufacturing in the state. "I am truly honored to have hosted the Honorable Lt. Governor Pamela Evette at our plant this week. Her message on women's leadership was inspirational. Having her meet our team, and showing her our manufacturing plant was a great experience. Opportunities like these make us stronger as a company and as a community," remarked Reichert after the event.
SafeRack Public Sector/Contract Manager and WiM SC Event Director Michele Thompson had this to say about the sold-out event, "Lt. Gov. Pamela Evette is an inspirational role model for Women in Manufacturing. I was truly honored to hear her story and the exciting goals she and Gov. McMaster have for the future of manufacturing in South Carolina."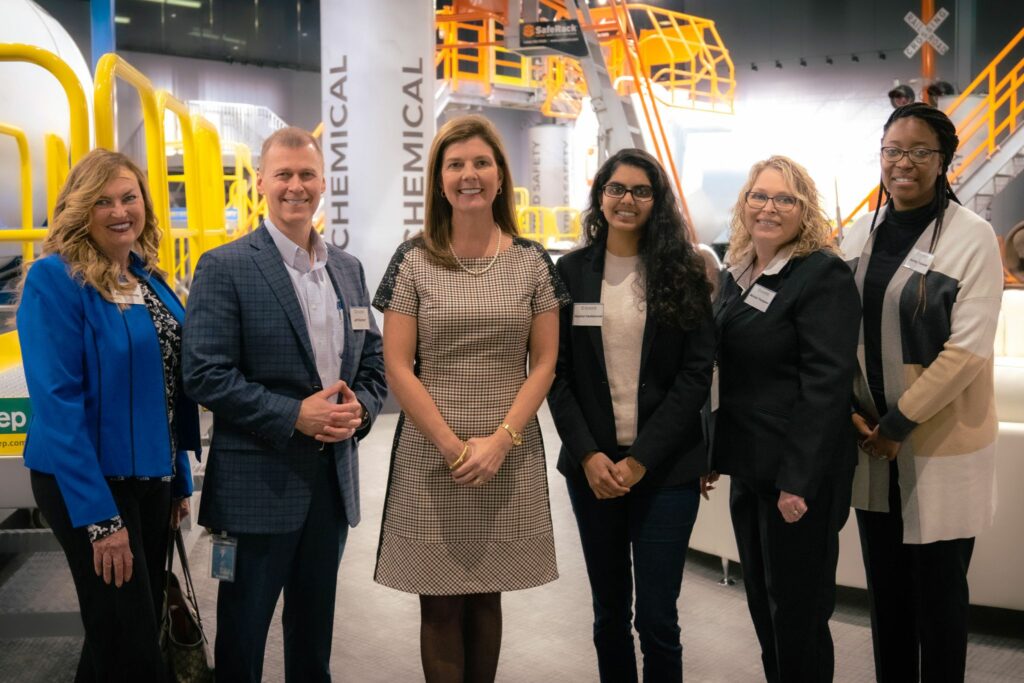 Left to Right – Eileen Fleming-Patonay (SC Dept of Commerce), Jeff Reichert SixAxis CEO , South Carolina Lt. Governor Pamela Evette, Rashmi Vadlakonda (Trane and WiM Board Member), Michele Thompson SafeRack Public Sector Specialist & Contract Manager, and Ashely Teasdel (SC Dept of Commerce)