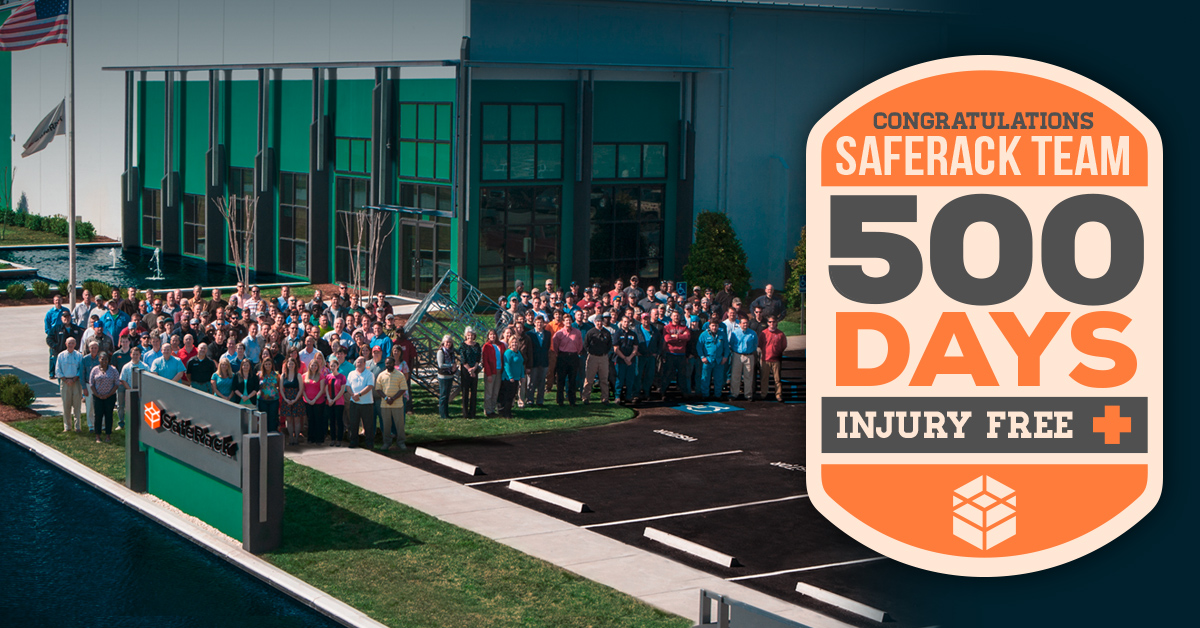 On Tuesday, April 30th SafeRack celebrated 500 days without any injuries in their manufacturing plant. SafeRack, the leading industrial manufacturer of safety access equipment and an OSHA and IBC compliant company is setting the trend of putting safety first for employees and companies locally and across America. As SafeRack's influence grows across a number of industries, established Charleston-based companies such as Boeing, Bosch, and Lockheed Martin have partnered with SafeRack to ensure safety is at the forefront at their facilities as well.
Safety runs deep at SafeRack. They manufacture safety products for companies worldwide and the number one value at SafeRack is safety, for their employees and their customers. The proof is in milestones such as the 500 injury-free days celebration.
Jason Merschat, SafeRack's VP of Operations expressed pride in the accomplishment saying, "We practice what we preach and 500 days injury-free is a prime example of our true commitment to safety. We stand by our principles and live them every day."
SafeRack was recently acknowledged by the Fabricators & Manufacturers Association, International (FMA) as a 2019 Safety Award of Honor recipient. The award acknowledges metal fabrication companies with perfect safety records in the 2018 calendar year. Awards are sponsored by CNA, the 8th largest commercial insurer in the US, and determined by the FMA Safety Council. Winners are determined based on BLS incidence rates and North American Industry Classification System (NAICS) code categories.