South Carolina's SixAxis focus on customers and innovation yields big results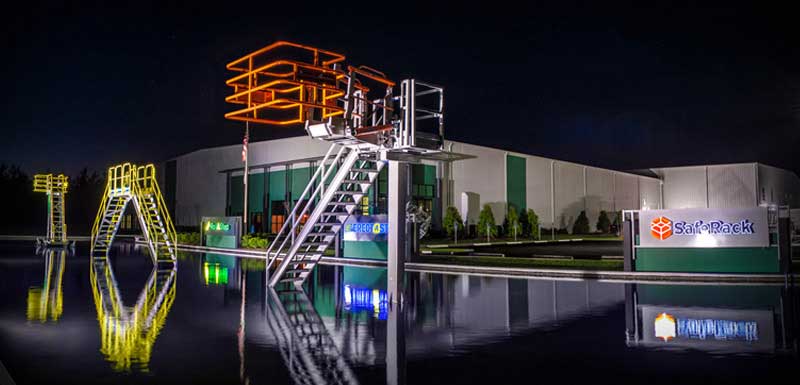 While many U.S. manufacturers have been forced to move their manufacturing facilities overseas to remain competitive, SixAxis co-founders Rob Honeycutt and Fred Harmon have not only found a way to remain in the United States, but thrive as well.
In fact, the co-founders have reduced direct labor costs while experiencing rapid sales growth – which ultimately required a much larger technology focused team.
This success begs the question of how SixAxis, which manufactures fall protection equipment and loading platforms, created a success story while keeping its operations in the United States. Honeycutt and Harmon attribute much of their success to their on-going commitment to technological innovations in a customer-centric environment.
This focus begins when SixAxis' sales representatives meet with customers. The organization's iPad app, the Atlatl Configurator, allows sales representatives to customize a product to meet a customer's needs. This customization at the point of sale allows for a quicker delivery of a customer's product.
The blend of innovation and people has increased SixAxis' production capacity yearly since 2010, while the delivery times have decreased – resulting in a 500 percent increase in sales for SixAxis' largest division, SafeRack, over the same period of time.
The marriage of innovative technology and people has reduced SixAxis' labor rate 38 percent to 7 percent over the last 9 years. It has been so successful that no SixAxis person has been laid off and, in fact, the company is looking to increase its staff due to the influx of new business.
"We currently are in an active hiring mode, looking to increase our staff by 30 percent. And, all of these are non-minimum wage and salaried positions," said Honeycutt. "This efficiency has increased our sales and the need for employees who possess a high skill set. With this combination, there has never been a need to move manufacturing overseas."
Now the 12-year-old company, which started with partially dirt floors, is looking to expand its facility and has customers in more than 50 countries. Not bad for a small startup located in Andrews, S.C. (pop. 2,847).
While many companies opt for customer service and manufacturing facilities overseas, SixAxis has always been committed to maintaining its base in Andrews and surrounding areas.
"We are committed to enhancing service expectations and the customer's buying experience. Part of that experience is being able to pick up the phone or chat online with someone experienced based here in South Carolina who understands the product and many applications," said Harmon.
SixAxis' total approach to innovation and high-quality products keeps customers happy.
"From the customer service through to the delivery of the final product, the job that Rob and his team do is something that all companies could learn from," said JP Fjeld-Hansen, Managing Director and VP of Musket Corporation. "We appreciate the quality of SixAxis products as well as the highly-trained sales team based here in the United States."
Click here to learn more about the Six Axis Family of Brands.