Partnership with State of South Carolina and Georgetown County Aids Manufacturer's Expansion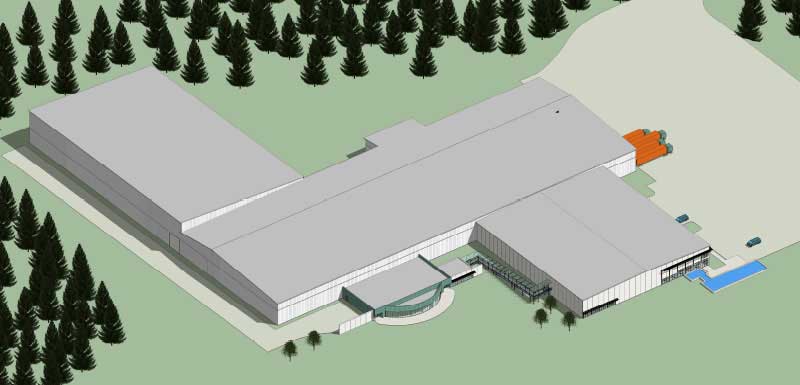 SixAxis and its division, SafeRack, a manufacturer of loading rack and safety access solutions, have announced expansion plans to support their immediate and long term growth initiatives.
SafeRack, the State of South Carolina, and Georgetown County have aligned resources that culminated in a decision to expand the company's Andrews, S.C. facility by over 100,000 square feet.  Across both plant and equipment, the company will invest more than $20 million over the next eighteen (18) months.
The net impact of this growth will result in the addition of more than 100 American jobs, the majority of which will be located at the Andrews, S.C., facility.  SixAxis has earned a Job Development Credit (JDC) from the state and county governments – easily qualifying for this performance-based incentive by meeting various requirements.
"Many companies opt for customer service and manufacturing facilities overseas. SixAxis has always been committed to maintaining its base in Andrews and surrounding areas," said SixAxis CEO, Rob Honeycutt. "With the amount of growth we have experienced, growing our staff and facilities became a necessity. The partnership will be a benefit to all parties involved."
SafeRack, which Honeycutt and partner Fred Harmon founded in 2003, now has customers in more than 50 countries and has seen a 500 percent increase in sales since 2010. This growth can be attributed to SixAxis' commitment to innovation and customer service.
"We blend the latest technology with a commitment to providing our customers the best buying experience," said Honeycutt. "This is underscored by having all customer service representatives based in South Carolina and providing sales representatives the tools they need to succeed."
In addition to SafeRack, SixAxis has nine other brands, all located in South Carolina, that encompass the fall protection, loading platform, sales resource planning and marketing industries.
"We are very proud to be the home of SixAxis and its brands," said Brian Tucker, Director of Economic Development, Georgetown County. "We have witnessed their rapid growth firsthand. The future is very bright for Rob, Fred, and their teams."
A ground-breaking ceremony will be scheduled in early 2016 to celebrate the partnership.