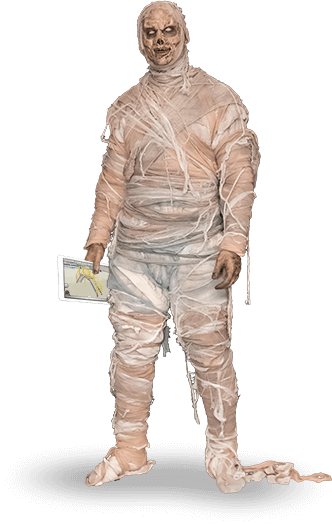 Andrews, South Carolina—Already recognized as the world leader in manufacturing loading platforms and fall-protection products, SixAxis launched a clever and comedic national media campaign through their in-house creative marketing agency red7 last week promoting ErectaStep, their line of industrial modular stairs, catwalks, and handrails designed to increase safety and efficiency for some of the world's most innovative brands.
SixAxis has been providing access and safety systems to the truck, rail, ship, aviation, and aerospace industries using state-of-the-art technology since 2003. Their award-winning products and patents are created under brands such as SafeRack, ErectaStep, YellowGate, Rollastep, and Aerostep and have helped support the efforts of industry-leading Fortune 500 companies such as Boeing, Dow, and Coca Cola to name just a few.
red7 President and Chief Creative Officer, Jason Wider explains, "We created the 8th Wonder of the World campaign to communicate ErectaStep's revolutionary approach to an age-old problem in what we think will be a memorable approach."
The 60 second TV commercial depicts the binding arbitration hearing of a historically relevant cast of characters including mummified Egyptian Pharaoh Khufu, Aztec Emperor Montezuma, and His Highness Chinese Emperor Qin Shi Huang. ErectaStep is hilariously debated amongst the legends as the 8th Wonder of the World. SixAxis' in-house marketing agency red7 is responsible for the witty ad that hit national media outlets last week.
"Our goal is to reach significant industry decision-makers seeking innovative access and staircase solutions for manufacturing," explains Wilder. "They are creating their own wonders of the world and ErectaStep is there to help make it happen." The unprecedented campaign includes national broadcast television, digital media, print ads, and an extended 2-minute web film with supporting content that can be viewed online at https://www.erectastep.com.
---
See the video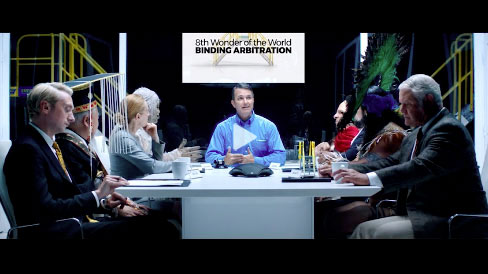 ---
About ErectaStep, SafeRack & SixAxis
First launched in 2010, ErectaStep is a subsidiary of SixAxis Manufacturing Technologies, located in Andrews, South Carolina. SixAxis was founded by Fred Harmon and Rob Honeycutt in 2002 to deliver high-quality loading rack and fall protection solutions to companies around the world. Under their leadership, SixAxis' SafeRack brand opened its first manufacturing facility in 2005. By 2008, SafeRack earned a place on Inc.'s "Fastest-growing Private Companies in America" list. SafeRack is just one of 13 diverse brands developed under parent company, SixAxis. In addition to SafeRack, product-specific brands such as ErectaStep, RollaStep, PerfectaStep, AeroStep, and MarinaStep have been developed to engineer and manufacture advanced products that increase safety and boost productivity. Additionally, SixAxis software solutions are engineered to simplify technology and propel industry leaders worldwide.
For more information about how SixAxis is changing the world of manufacturing with a diverse array of innovative products and solutions that are made to give your business a competitive edge, visit https://www.sixaxisllc.com. For more information about ErectaStep products please visit https://www.erectastep.com.
Career Opportunities
At SixAxis, we don't just create products, we've revolutionized safety. The diversity of our people and their ideas inspire the innovation that runs through everything we do, from patented technology to industry-leading thinking. Interested in helping us make the world a safer place? Join our growing team. Get started by visiting us at sixaxisllc.com/careers